Mobile Oral Surgery – Fort Worth, TX
Convenient Mobile Oral Surgical Care
At LifeCycle Dental, we don't just take care of your loved ones' preventive and restorative dental needs—we also offer convenient mobile surgical services to make treatments like dental implant and tooth extractions easier. If your loved one could benefit from these services, don't hesitate to contact our office today to schedule a consultation for them. We look forward to helping them restore their smile!
Why Choose LifeCycle Dental for Oral Surgery?
Convenient Mobile Oral Surgery Services
We Travel to Nursing Homes
We Accept Medicaid & Offer Payment Plans
Tooth Extractions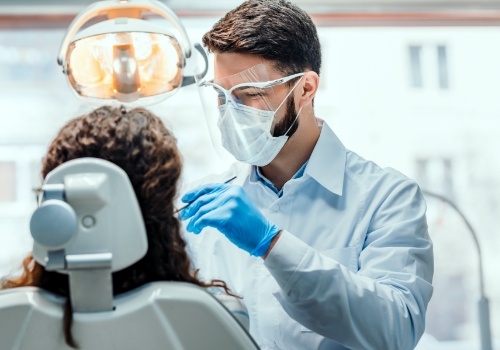 Our team takes every precaution by working closely with the resident's physician. Our team approach along with very detailed, diligent oral surgery protocol ensures a proven success. We walk each family thru each phase and consider each case as an induvial situation with specific direction, needs and care.
Dental Implant Placement
Dental implants are heralded as one of the most effective solutions to replacing missing teeth because they restore the entire structure of the tooth, including the roots. Once the implant posts are surgically placed below the gumline, they're able to fuse with the jawbone through a process called osseointegration, providing the bone structure with necessary stimulation and blood flow to keep it from deteriorating over time. Our mobile oral surgery team can place your loved ones' implant posts in the most convenient location for them.