About Our Mobile Dental Care Office – Fort Worth, TX
Compassionate Dental Care for Elderly Patients
LifeCycle Dental provides individualized, travelling care for residents in long-term care and assisted-living facilities so they can maintain the function and health of their mouths. We do everything we can to make the lives of the residents as well as their families easier and simpler by coming to them. You can learn more about what makes our services special below.
Locally Owned & Operated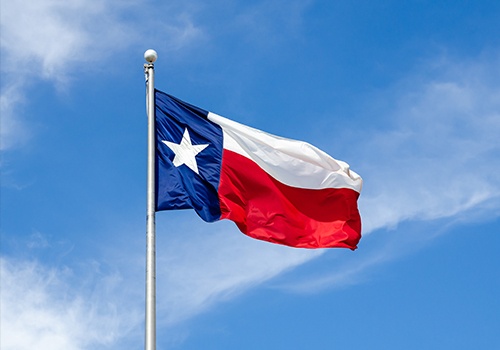 With twenty years in the industry, we understand the benefits of being locally owned and operated. Texas policy is much different than other states, and Medicaid is everchanging. Being a Texan owned business, we are acutely aware how to bring the best care to your loved one with the benefits that are available to them. We stay closely attuned to Texas policies for the elderly and routinely advocate for their best interest.
Our Team Comes to Your Loved One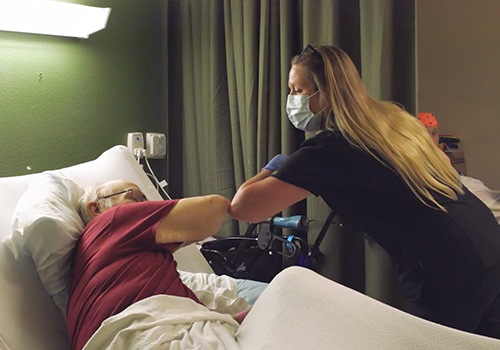 We are part of the medical/dental care team for each facility we serve. This means that we are available to you for all your loved ones needs in the privacy of their own room. We bring state-of-the-art mobile dental equipment into the facility along with everything we need to provide any type of dental procedure needed. You will have peace of mind knowing that you don't have to deal with all the challenges in taking them out to a private dental appointment.
Serving All of North Texas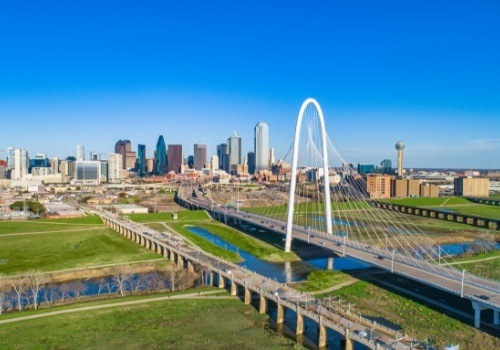 Our team serves within a 40-mile radius from our home office. We are most interested in being available to your loved one quickly. This is crucial when someone has an emergency. The facilities and families we serve have peace of mind knowing we visit several times month. Our 40-mile travel radius eliminates patients having to wait for care.
Flexible Payment Options & Simple Billing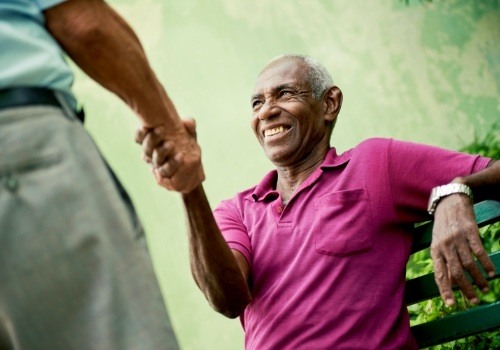 We believe that everybody should have access to high-quality dentistry that helps them maintain a healthy and functional smile. We are proud to offer several flexible payment options, including accepting benefits through Medicaid, Delta Dental, Molina, and Superior, and provide flexible payment plans when needed.
Decades of Experience Treating Geriatrics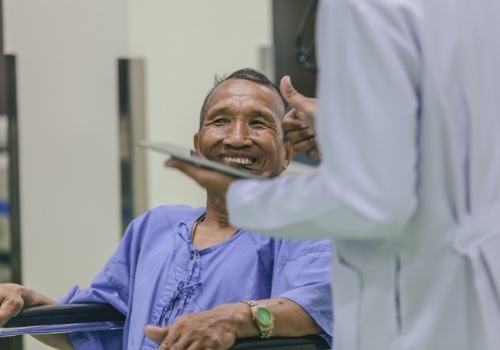 Dr. Michael Morgan and Dr. Gregg Kiene along with our dental team, have all the knowledge needed to provide care to this population of patients. They have many years' experience and are passionate about not just improving their patients quality of life, but also helping them continue to thrive by providing them with a functional and healthy smile.
Where Compassion Meets Integrity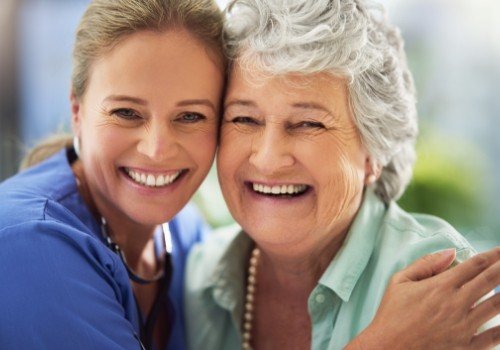 We never intended to create a massive corporate endeavor. On the contrary- we noticed there was a huge need for nursing home residents to receive frequent dental visits without waiting months on a list. We love that we are able to provide multiple facilities within our 40-mile radius with trustworthy, attentive and understanding dentistry.
State-of-the-Art Technology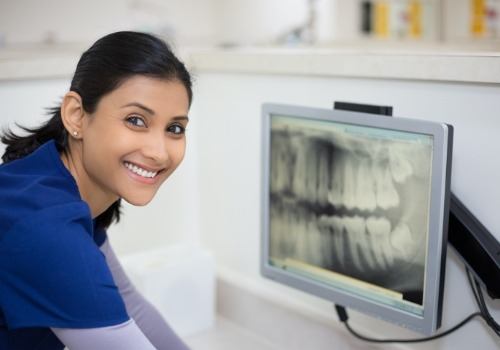 We believe that the key to providing excellent preventive and restorative dentistry is to use the latest, most reliable technology in our field, like digital X-ray imaging, intraoral cameras, and high-quality dental materials. With these advancements, we're able to provide dental work that stands the test of time and is optimally functional.
Modern Safety Protocols
We're facing unprecedented times that have required us to change how we treat patients in nursing homes. Along with the recommended traditional safety measures from OSHA and the ADA, we're also keeping up with and implementing the latest infection control protocols recommended by the CDC to keep your loved one safe. If you have any questions about the steps we're taking to stop the spread of Covid-19, please don't hesitate to call our office directly.